What's Available?
Christmas Trees / Wreaths / Garland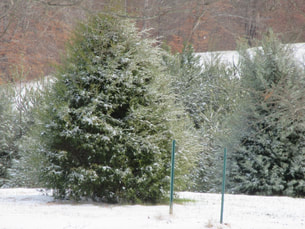 During Christmas season only:

Fresh green wreaths, swags, mantle scarves, mailbox toppers, crosses.

​Choose and Cut Trees:
Leyland Cypress, Carolina Sapphire, Red Cedar ...various sizes

Fresh Fraser Firs from the NC mountains: 5' to at least 11'

Available after Thanksgiving:
Colorado Blue Spruce from the NC mountains
Norway Spruce from the NC mountains

Christmas Shop/Snack Shack
During Christmas season only. Visit the Christmas shop and find Christmas tree supplies, farm goodies, gift ideas and much more!
​The Snack Shack will be open weekends, including the Friday after Thanksgiving. Fun farm snacks available and marshmallows for roasting!




---
Pasture-raised Beef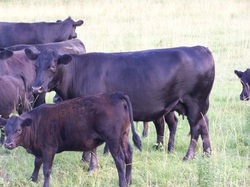 Our beef is all natural, grass fed pure goodness! Our Black Angus cows are birthed on the farm, without added hormones or antibiotics, and pasture raised . Because of these practices, our beef is higher in Omega-3 and Omega-6 fatty acids and lower in saturated fat. As we are certified NC, SC, and VA Meat Handlers we have our beef processed at a USDA facility allowing us to sell across state lines. Please contact us if you would like to visit our farm and purchase select cuts available on site.
---
Free Range Eggs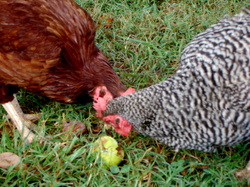 When available, wonderful brown, white and blue eggs from our Rhode Island Red, Buff Orpington, and Americuana hens may be purchased. Daily our chickens range in the pastures eating natural sources of food they need. Fresh eggs are a must for everyone...you will never buy any other!!!




---
Sorghum Syrup-Molasses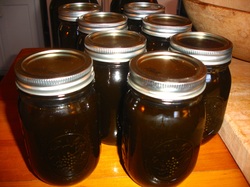 We grow sorghum cane on the farm. In the fall we harvest it, squeeze the cane using a Chattanooga 44 cane mill and cook it in a large flat vat over heat for hours until the juice turns to a brown, thick syrup.
---